Choose Eye Doctor London and expert consultant Wisam Muen MB ChB MRCS.Ed FRCOphth PG Diploma in Cataract & Refractive Surgery
WHY CHOOSE EYE DOCTOR LONDON?
LEARN MORE ABOUT WISAM MUEN, CONSULTANT OPHTHALMIC SURGEON
Learn about ophthalmology consultant Wisam Muen and his 15 years of medical training and experience as an eye doctor in London and Kingston.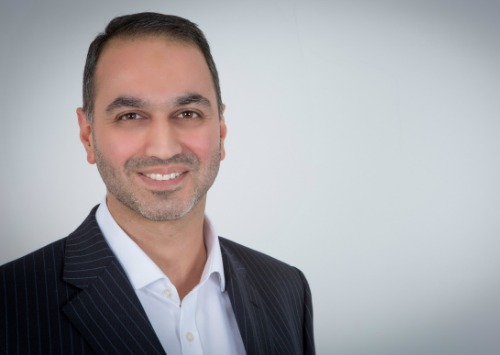 Mr Wisam Muen is an advanced Cataract and Laser Refractive Surgeon. He specialises in complex cataracts and the use of specialist lens implants. He is a substantive NHS Consultant appointed at the Royal Eye Unit, Kingston Hospital and has received an Excellence Award for his services in the NHS.
DISCOVER
YOUR EYE
TREATMENT
OPTIONS
Call us on: 020 7416 6731
or
VIDEO: WHY DID WISAM MUEN CHOOSE TO BECOME AN EYE SURGEON?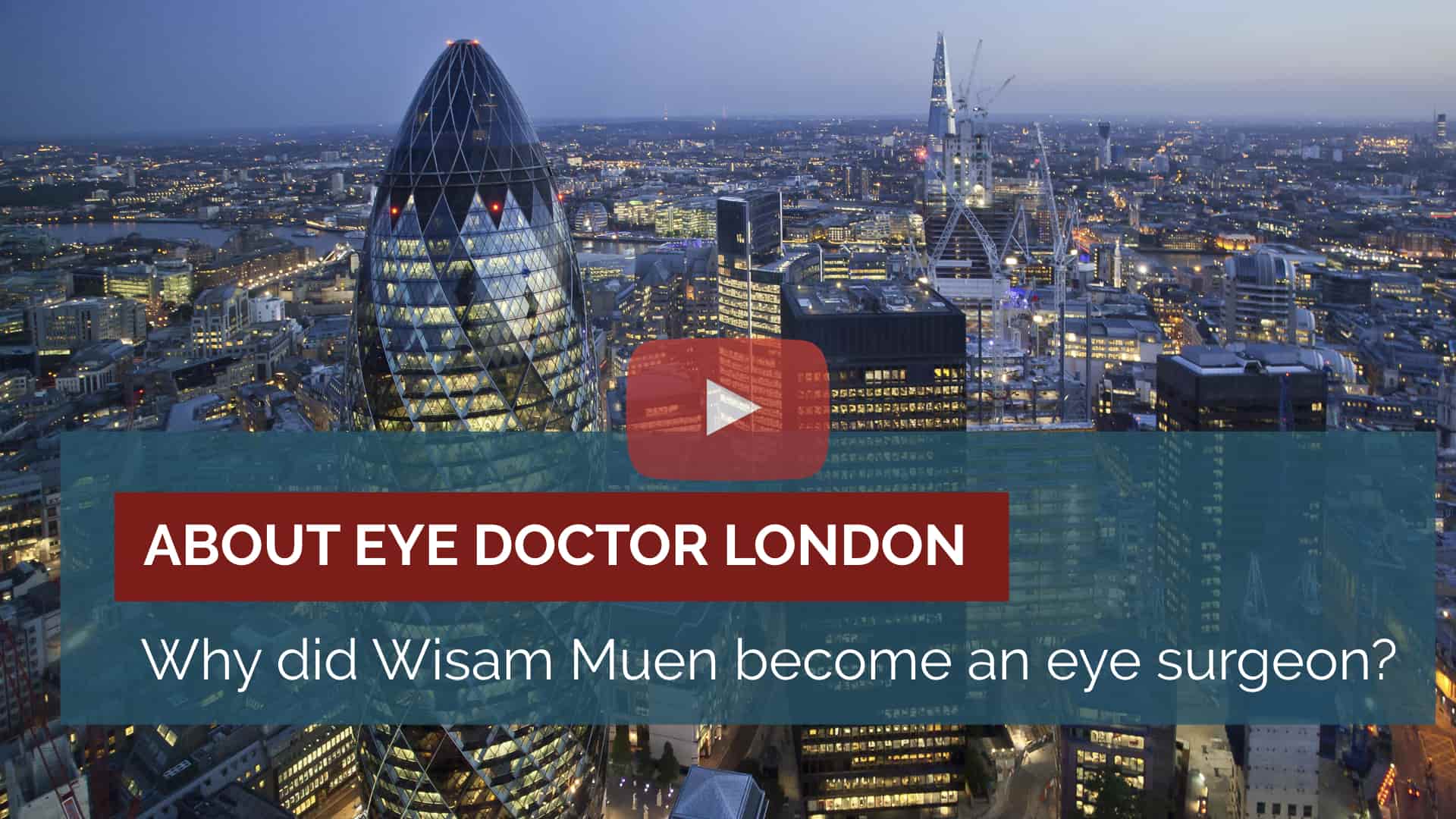 MORE ABOUT WISAM MUEN
Mr Wisam Muen qualified from Manchester University in 1997. He completed a General Surgery rotation leading to the award of Diploma Membership of the Royal College of Surgeons of Edinburgh in Surgery.
He trained in Ophthalmology at St Paul's Eye Unit in Liverpool and Scotland. He was accepted to do advanced fellowship training in Paediatric Ophthalmology and Strabismus at Bart's & the London Hospital and at Addebrooke's Hospital in Cambridge. Mr Muen also underwent further training in the management of Corneal Disease and Laser Refractive Surgery at Consultant Level. He is one of few surgeons to hold this dual accreditation.
He is the Royal College of Ophthalmologists Tutor for the Royal Eye Unit and is responsible for the training of junior eye doctors. Mr Muen also regularly teaches nurses and other allied health professionals.
Mr Muen is actively involved in research and has published many articles in international journals.
He has extensive experience in Ophthalmology and offers consultations for all eye complaints including red eye, painful eye, dry eye, blurry vision and eye emergencies.
WISAM MUEN'S AREAS OF EXPERTISE
WISAM MUEN'S QUALIFICATIONS
MB ChB (Medical Degree)– Manchester University

PG Diploma in Cataract & Refractive Surgery
MORE INFORMATION ABOUT WISAM MUEN
Speaks English and Arabic

Enjoys playing tennis, cycling, and trekking
"I can't thank you enough for the treatment you gave me. Everything is fine now"
"I'm so pleased to be rid of my glasses, before I was blind without them"
"I was very impressed by the number of tests that were done. Mr Muen took his time in explaining things and I felt very reassured"
"Thank you to Mr Muen for working this magic"
"I have been wearing glasses all my life but now I don't have to, it's amazing"
"Thank you so very very much for my cataract operation, the colours are wonderful"
"I highly recommend Mr Muen, the service was excellent"
"Thanks to all the team for the kindness extended to me whilst having my cataract operation, with special thanks to Mr Muen"
"Thank you very much for my cataract operation, the colours are wonderful"
"Couldn't have done a better job with my squint, no problem with close work now"
"I'm very grateful to you for getting my eyes tested, the new prisms have sorted the double vision….it has given me great satisfaction"
DISCOVER
YOUR EYE
TREATMENT
OPTIONS
Call us on: 020 7416 6731
or