Choose Eye Doctor London to treat your Presbyopia in London
PRESBYOPIA
PRESBYOPIA IS A NORMAL PART OF THE AGEING PROCESS
Until recently, we could only correct presbyopia with reading glasses. Today, we can correct it with laser eye surgery.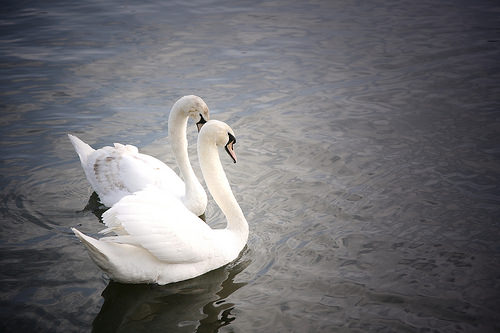 Some say things get better with age but your eyes are not one of those things. Presbyopia, first identified by Aristotle in the 4th century BC, is the progressive worsening of your ability to see things up close as you age. From your mid-40s onwards, you'll notice a hard time reading small print, and having to hold reading material farther way to see it clearly. Presbyopia can lead to headaches and eyestrain.
PRESBYOPIA SYMPTOMS
Presbyopia is a natural ageing process that typically occurs around the mid-40s. The patient will find it more difficult to focus on things which are near e.g reading. This may require the use of reading glasses.
DISCOVER
YOUR EYE
TREATMENT
OPTIONS
Call us on: 020 7416 6731
VIDEO: WHAT MAKES AN IDEAL CANDIDATE FOR PRESBYOPIA TREATMENT?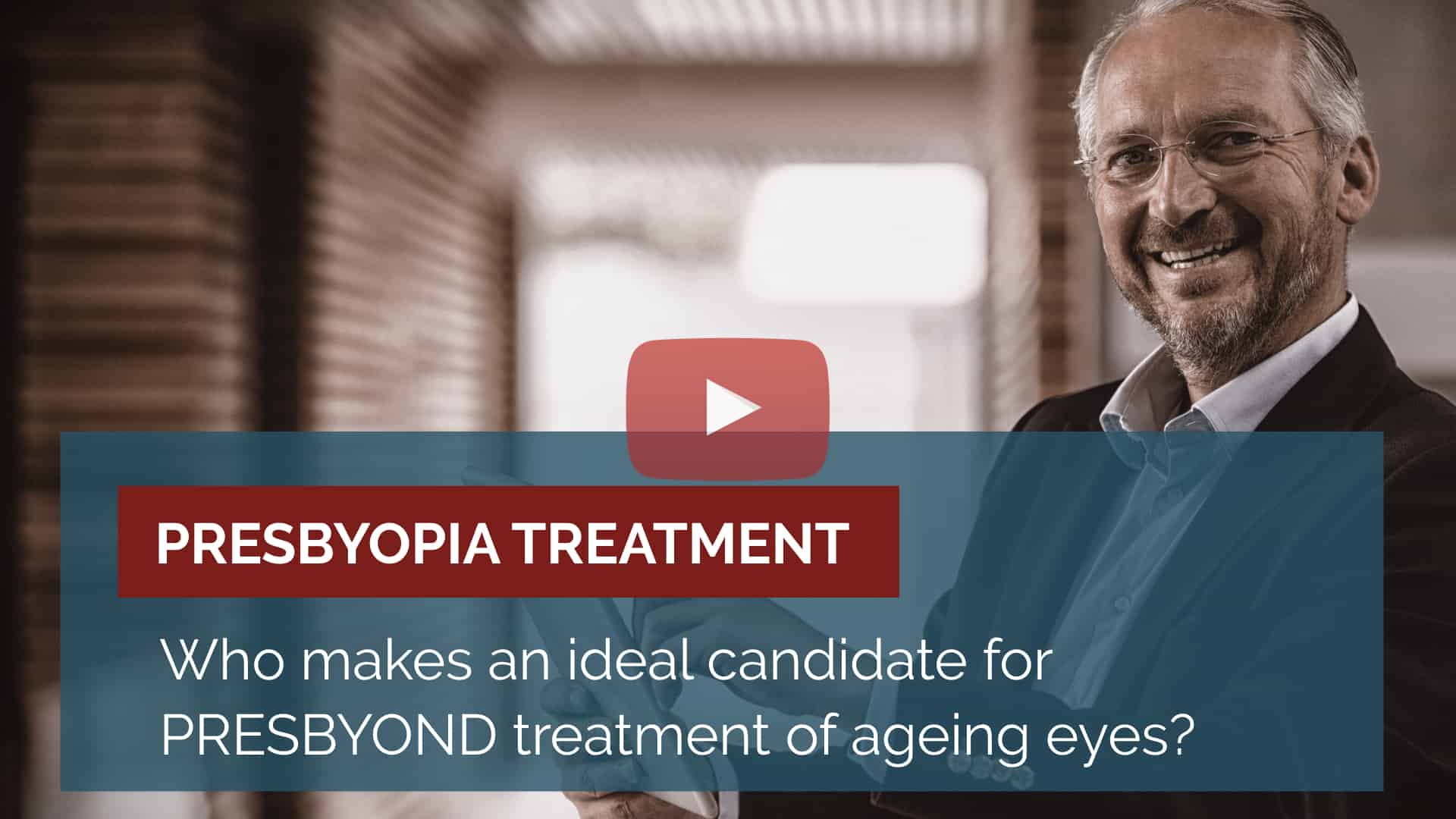 PRESBYOPIA CAUSES
Presbyopia occurs because the lens inside the eye which is involved in focusing for distance and near becomes thicker and harder with time. Eventually, it becomes too stiff for the eye to focus with it and the light is focused behind the retina for near objects. Visual aides have to be used in the form of reading glasses.
PRESBYOPIA DIAGNOSIS & EXAMINATION PROCEDURE
Presbyopia can be diagnosed from the person's symptoms and following a comprehensive eye examination. This usually requires the use of eye drops to dilate the pupils.
PRESBYOPIA TREATMENT
Currently, there is no lens that can exactly replicate what the natural human lens does in youth, i.e., change shape to focus the light. Instead, different options – such as laser eye surgery and multifocal lenses – can be used to focus the light from different distances. These options will be discussed in detail during your initial consultation.
"I can't thank you enough for the treatment you gave me. Everything is fine now"
"I'm so pleased to be rid of my glasses, before I was blind without them"
"I was very impressed by the number of tests that were done. Mr Muen took his time in explaining things and I felt very reassured"
"Thank you to Mr Muen for working this magic"
"I have been wearing glasses all my life but now I don't have to, it's amazing"
"Thank you so very very much for my cataract operation, the colours are wonderful"
"I highly recommend Mr Muen, the service was excellent"
"Thanks to all the team for the kindness extended to me whilst having my cataract operation, with special thanks to Mr Muen"
"Thank you very much for my cataract operation, the colours are wonderful"
"Couldn't have done a better job with my squint, no problem with close work now"
"I'm very grateful to you for getting my eyes tested, the new prisms have sorted the double vision….it has given me great satisfaction"
RELATED ARTICLES ABOUT EYE CONDITIONS
DISCOVER
YOUR EYE
TREATMENT
OPTIONS
Call us on: 020 7416 6731
ACCREDITATIONS AND MEMBERSHIPS